WELCOME TO SIMPLE PHOTO SHOTS
Having taken early retirement from the John Lewis Partnership in January 2014 where I worked for nearly 43 years as a retail manager, my photography hobby has developed into a small business, with the support of many close friends.
I'm also very proud to have had a two page spread of my photographs from the FBH in Central Horse News for Jan/Feb 2019 with my daughter Claire and our Horse, Ace featured on the Front cover. My photographs and reports from various riding clubs continue to this day.
Please look through the galleries that have been created in the last couple of years by clicking on the various links. Galleries are only visable for two years, if you wish to see photographs before this, please contact me.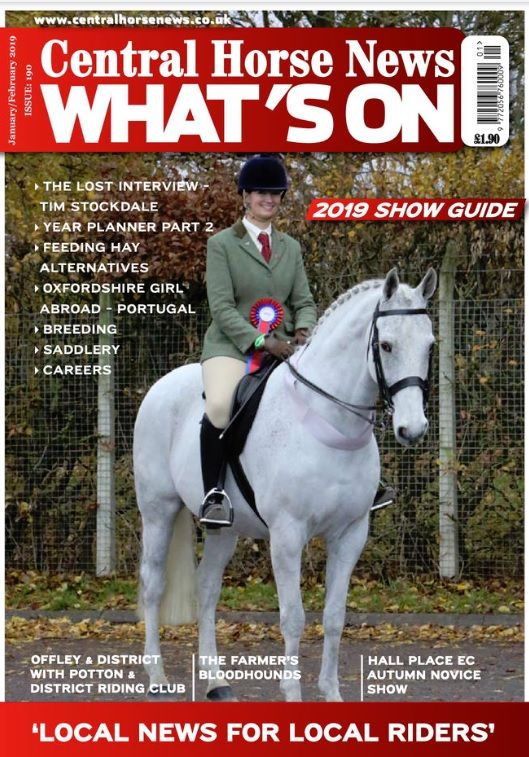 Acclaimed photographer – I've been taking photographs for The Farmers Bloodhounds for the last 12 years. Since 2014, I've been privilidged to have taken photographs for the Whitfield Charity Horse Shows, Bicester Riding Club, Cherwell Valley Riding Club, Grafton Hunt Pony Club, Milton Keynes Riding Club, Whaddon Chase Pony Club, Area 5 Side Saddle association, Wheatley Summer Show, Various Charity Balls and have completed numerous private photoshoots. Recently, I've had associations with Onley Equestrian Complex and Moulton College. In addition, I freelance for up to four other photographers that attend major equestrian events.
If you see any pictures you would like, then please follow the action to order on line. Images are very reasonably priced with a % being donated to the Air Ambulance
QUALITY CHECKED – All photographs are checked before being placed on the website or sent out to customers, to ensure all blurred ones are removed. The photographs are cropped to their best advantage and the colour enhanced.
PAYMENT – Photographs can be ordered and paid for online, through Paypal alternatively, orders can be placed by emailing me. I will provide my bank details for a (BACS) internet balance transfer. The photographs are extremely good value considering what you can expect to pay elsewhere.
CONTACT: [email protected]